SANEPAR Brazilian Water Company's Applied Social-Environmental Project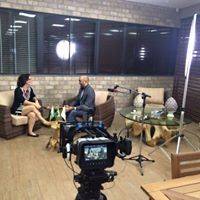 We worked with PUC-PR University to design and run a module of their Executive Programme for SANEPAR Water Company on an Applied Social Project. Using Oasis' Whole Person Approach, we introduced innovative tools that allowed participants to consider how  they could bring more of themselves to their lives, work and communities. Exploring Mega Trends, participants worked in groups to identify leverage points on the Company, where social projects could have the largest impact.
Through a dynamic flow of activities, participants designed and structured social-environmental projects to be presented at the Executive programme Close Ceremony. One of the projects considered, for example, was to install a Wind Turbine, saving the company over £100K an year and transitioning to green energy.