Sustainability Leaders: Celebrating 20 Years of Leadership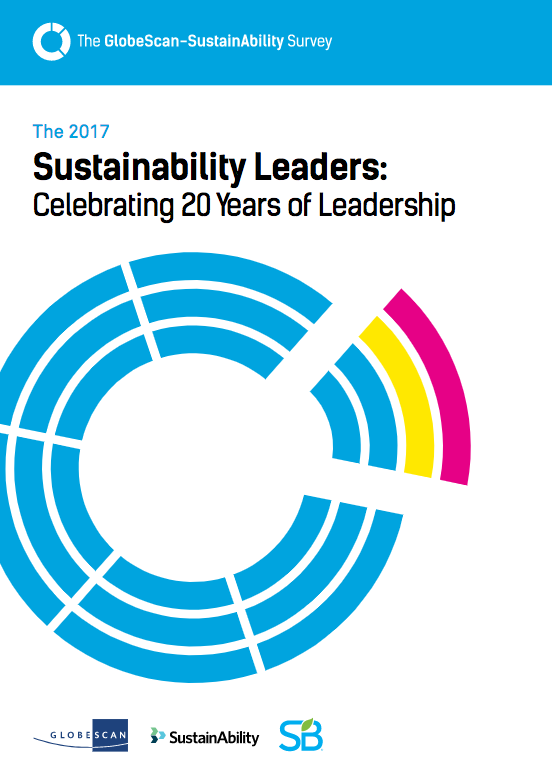 For the past 20 years, GlobeScan has been conducting annual surveys, tracking expert opinions on sustainable development. In their 2017 report, they analyse the viewpoints of over 1,000 sustainability experts to answer a number of pressing questions, including:
Which companies and NGOs do experts believe are leading the sustainability agenda?
What key factors set them apart?
Which characteristics will define leading organisations a decade from now?
The question that I like most and the one I always use in my classes about sustainable development and leadership is the one on page 15:
What specific companies do you think are leaders in integrating sustainability into their business strategy? Please enter a maximum of 3 companies.
What I like about this question is that is it a very open question, and you can see the differences when you track answers over the years. Really interesting stuff. Access their
website
 to read the full report.